About PHCloud
For some while our customers have been asking us to produce a web based package to manage their coach operations round the clock and from any location. The technologies required to deliver a truly robust and easy to manage solution have been very slow in coming forward. Recent developments have finally allowed us to bring to market a truly exciting, innovative and industrial strength solution.
We're calling it PHCloud ...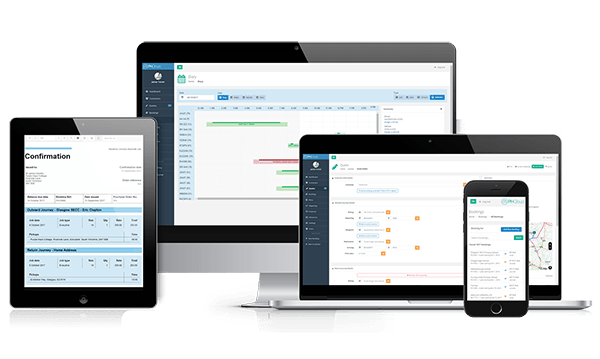 PHCloud is a natural product progression for our software design team and is freshly built from the ground up using our new and extremely capable Emerald Technology Framework. It is the first of an entirely new breed of products for the Coach Tourism Industry and sets our trajectory for years to come.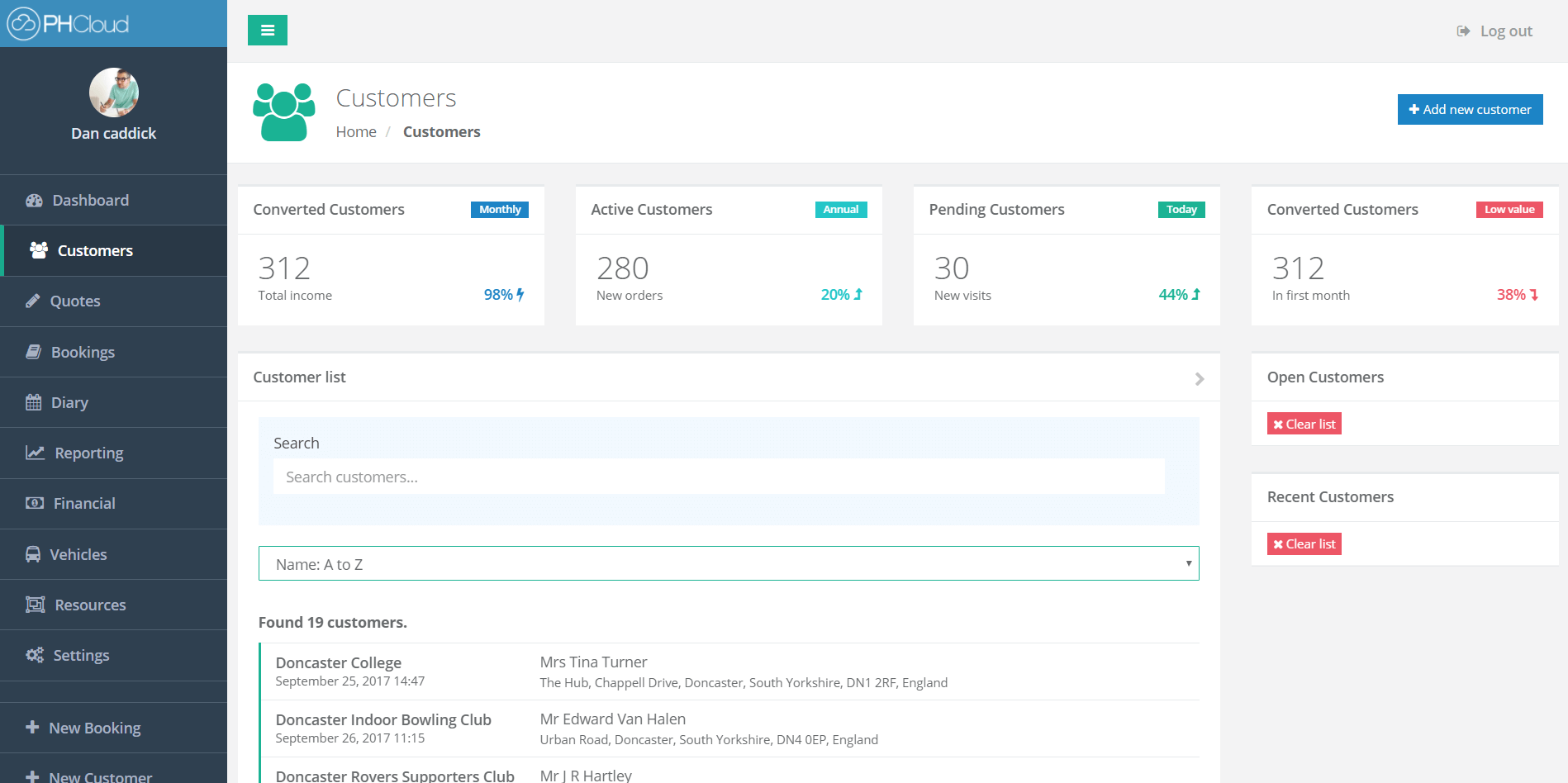 Over the coming months and years we will be adding layers of features and benefits. As new and exciting software services become available from third-party providers, PHCloud is perfectly poised to consume them and provide a truly connected business environment for the future.
Using PHCloud enables coach operators and their teams to access their core operational data securely - and from anywhere - using office based computers, tablet devices and even smartphones. Operators can decide which modules and features they wish to use to suit their budgets and needs. With no other up-front costs or technology spend other than their preferred web browsing devices, PHCloud is the ideal solution for businesses on the move.
PHCloud is entirely hosted on our own industrial strength servers in major data-centres right on the internet backbone, to provide maximum performance and resilience. For a supplement, corporate clients can elect to have their data stored on the Microsoft Azure platform.
When you first log into PHCloud it is clear this in not just another web application - the whole application looks and feels like a full blown desktop application - but on your favourite web broswer. Our engineers and developers have pushed the bounds of technology to bring you a truly connected, fast and extremely agile experience. This is immediately apparent from the intelligent controls and almost instant journey visualisation using Here Maps, the familar technolgy behind 80% of in-vehicle navigation systems used in Europe and the USA.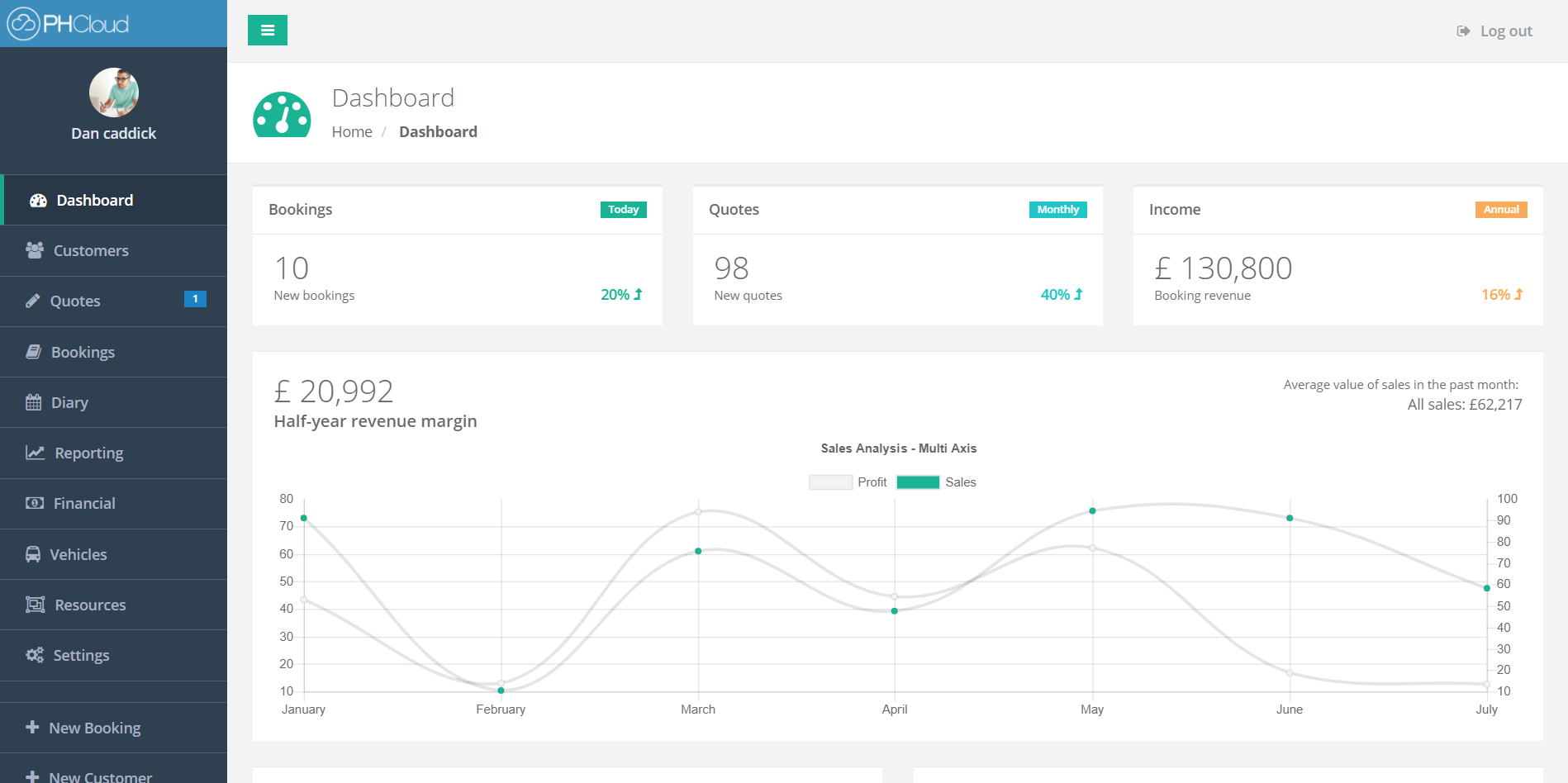 A liberating feature of PHCloud is the ability to run multipe tasks and switch with ease between them. For example, while working on a booking you could switch to taking a quotation request - then flip back into the booking and continue where you left off. The configurable dashboard keeps you updated on your current workflows and shows a number of key performance indicators at a glance.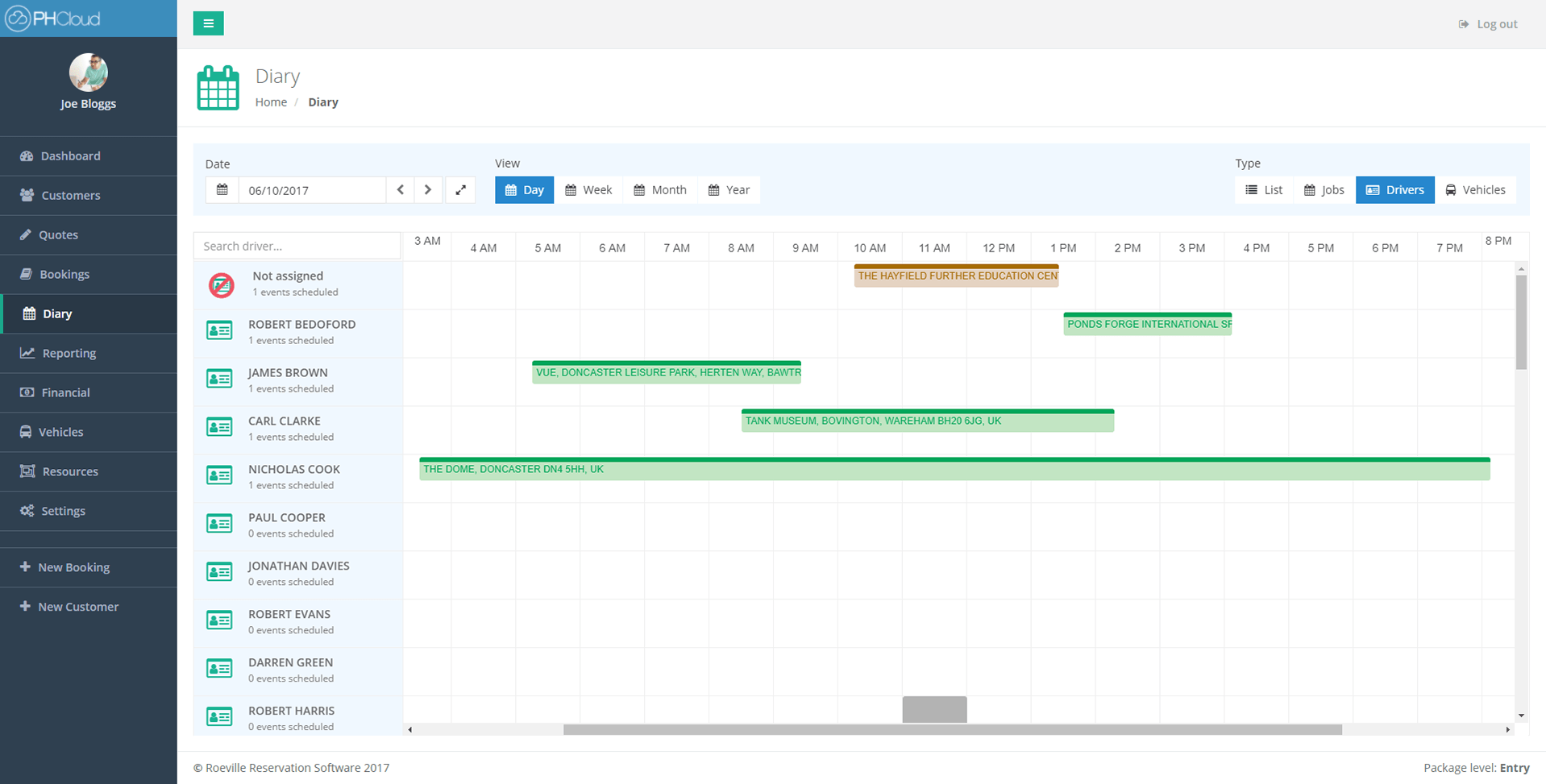 The PHCloud quotations system is simple, intuitive, crisp and clean. It allows existing clients to be recalled, new ones added or simply use the 'Quick Quote' option for guest customers. Regular journeys can be reselected or new ones added. As journey legs and waypoints are added the complete route is visualised in the mapping pane.
Quotes can easily be recalled and converted to bookings at the click of a button and additional requirements can be added with ease. Once complete the booking confirmation or invoice can be emailed direct to your customer.
The Diary is the centre point of PHCloud, bringing together all the job legs for a single day or range of days into a clever interactive scheduler control. In addition to showing the days work in different views, the control also allows vehicles and drivers to be scheduled to the individual jobs. This makes allocations easy and clear, showing at a glance which resources are available and allowing work to be rescheduled as required. Worktickets, schedules and rosters can be printed or emailed directly from the system and we will be introducing a live Job Accept feature so drivers can receive and acknowledge thier daily workload.
Being a cloud solution, operators can choose from a range of different product levels as shown in the Product Overview below. As your needs change, it is possible to adapt the system level to suit, so you only pay for those features you require.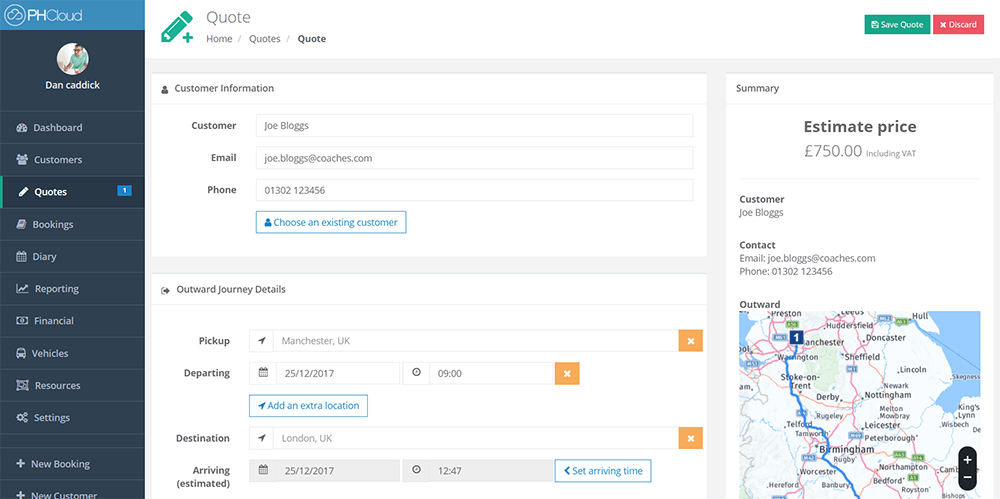 ---
The Cloud Is Here
Be the first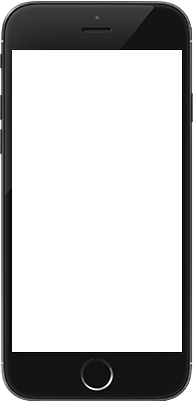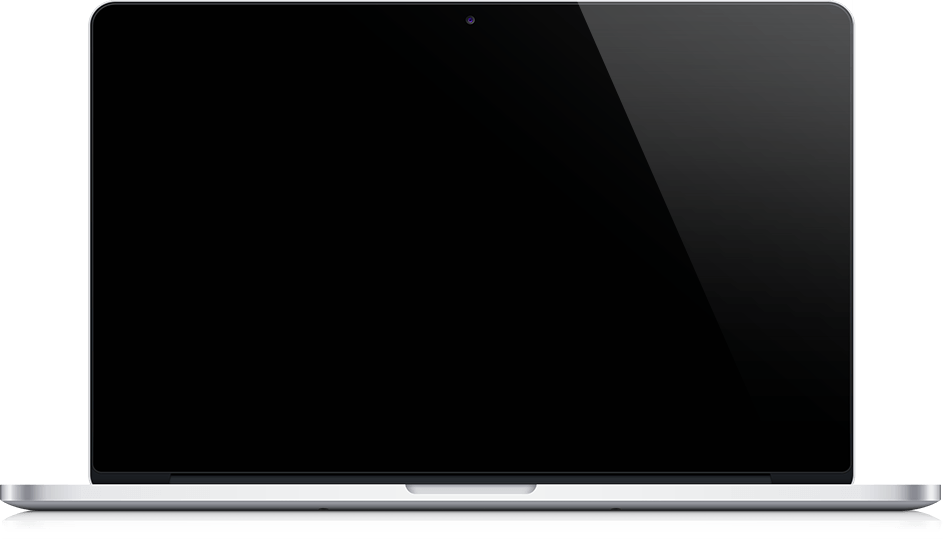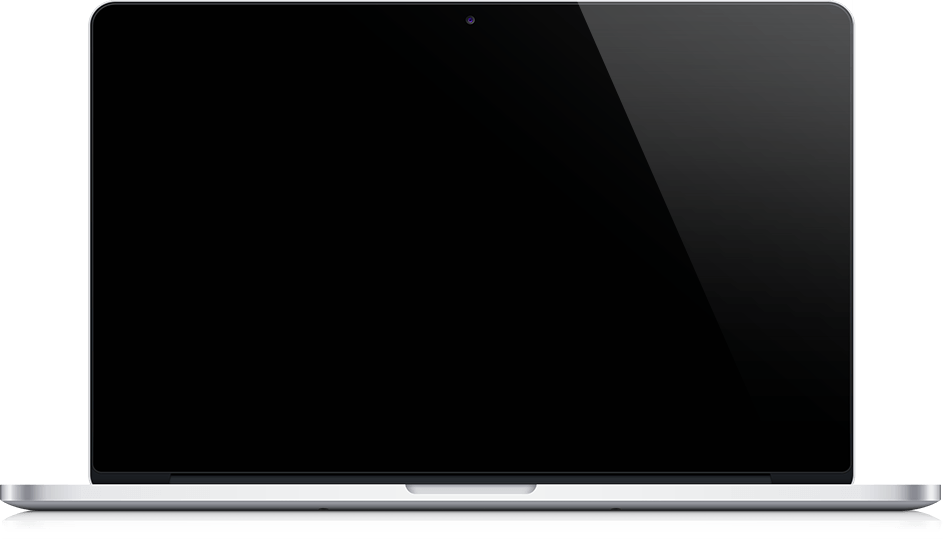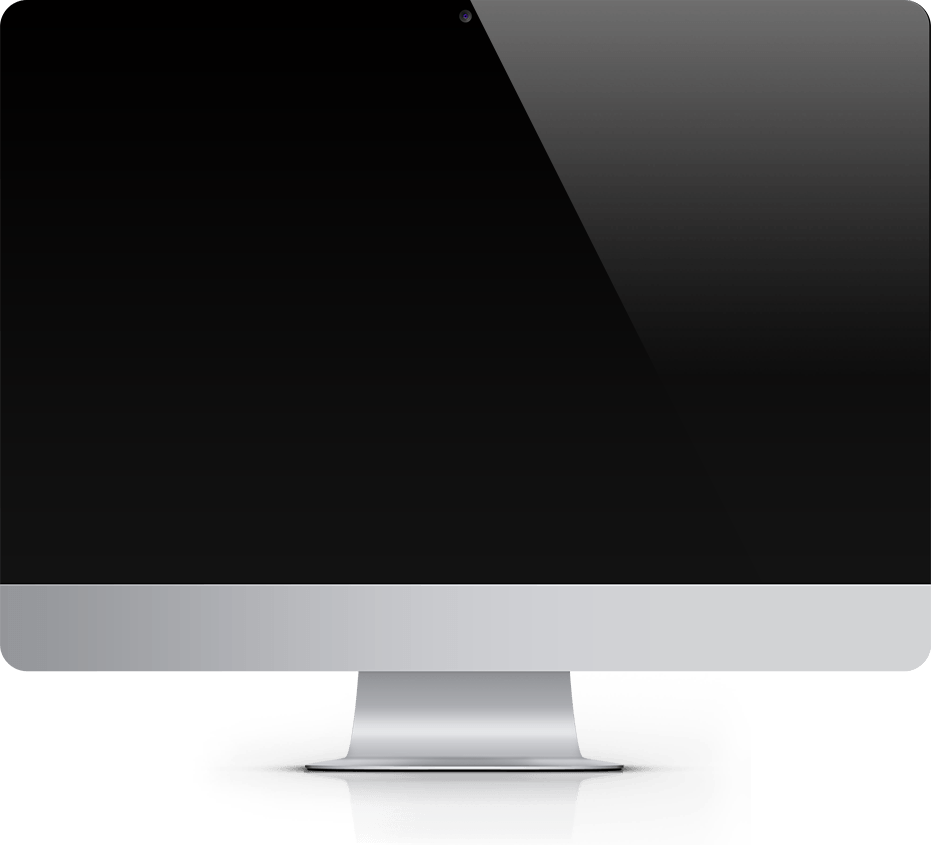 ---
Cloud Based Coach Hire Booking System
Run your business from your SmartPhone, Tablet or PC
Manage Customers, Contacts and Accounts
Quotations with interactive mapping
Manage Coach Hire Bookings
Allocate Drivers and Vehicles with our intuitive Resource Scheduling Tool
Interactive Coach Hire Diary
View Journeys and Locations with 'Here' Mapping
Range of packages available to suit your business needs
Built using the very latest Industrial strength software development techniques for future-proofing
UK Hosted on our Secure Servers in a Class 1 Data Centre
Brought to you by the team who launched our highly successful WebRes product
Walkaround App for Andriod / IOS
Driver Work Ticket App for Andriod / IOS
Working Time Directive and Drivers Hours Management
Product Overview
Additional features and capacity can be added to any package level.
Entry Level
Our entry level package to get you started includes all these features
from £
45
/mo
Coach Hire Bookings & Quotes
Customer Account Management
Job, Driver & Vehicle Diary with Visual Resource Scheduler
Product support and free upgrades
Daily data backups
1 to 10 Vehicle Use (Extra Vehicles can be added)
Unlimited Users
Standard
Our best value package. Includes all Entry Level features and benefits plus the following:
from £
85
/mo
Web Quotation Module
Integrated Sales Ledger
Contract Hire
11 to 22 Vehicles (Extra Vehicles can be added)
Unlimited Users
Premium
Our most advanced package. Includes all Standard features and benefits plus the following:
from £
145
/mo
Vehicle Tracking
Vehicle Maintenance (Extra cost Option)
Unlimited Drivers
Unlimited Vehicles
Unlimited Users
Customised Reports
All future premium features
Extra Vehicles?
Extra Vehicles can be added to Entry & Standard packages for an extra *£5 Per Vehicle Per Month.
Extra Features?
You can purchase extra features for the Entry & Standard packages for *£15 Per Feature Per Month.
*All prices above will be subject to VAT at the prevailing rate, and are subject to change.
Built With
Cutting edge technologies.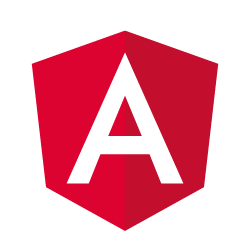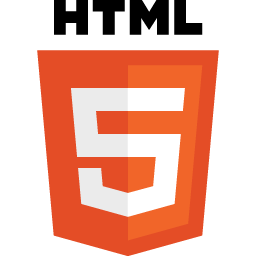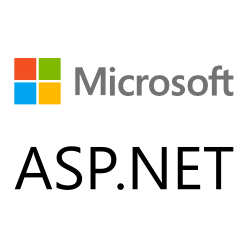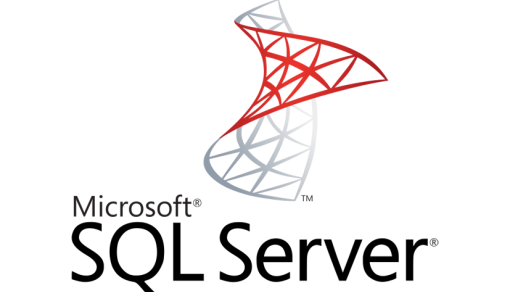 Request A Demo
We've completed more than 100 projects for our amazing clients, if you're interested?
---
Request your demo today
Some Customers Who Use Our Software
Have we missed your logo from our product pages?
Please send us your logo, thank you.
Our Reservation Software
Roeville have been providing quality coach software reservation systems for coach operators for over 25 years and we pride ourselves on delivering value for money solutions with first rate support along with regular update and product enhancements.